---
Reggae Legend Sizzla Burn DJ Khaled Plaques Says He "Insulted Jamaica"
Written by tropixx105 on December 9, 2022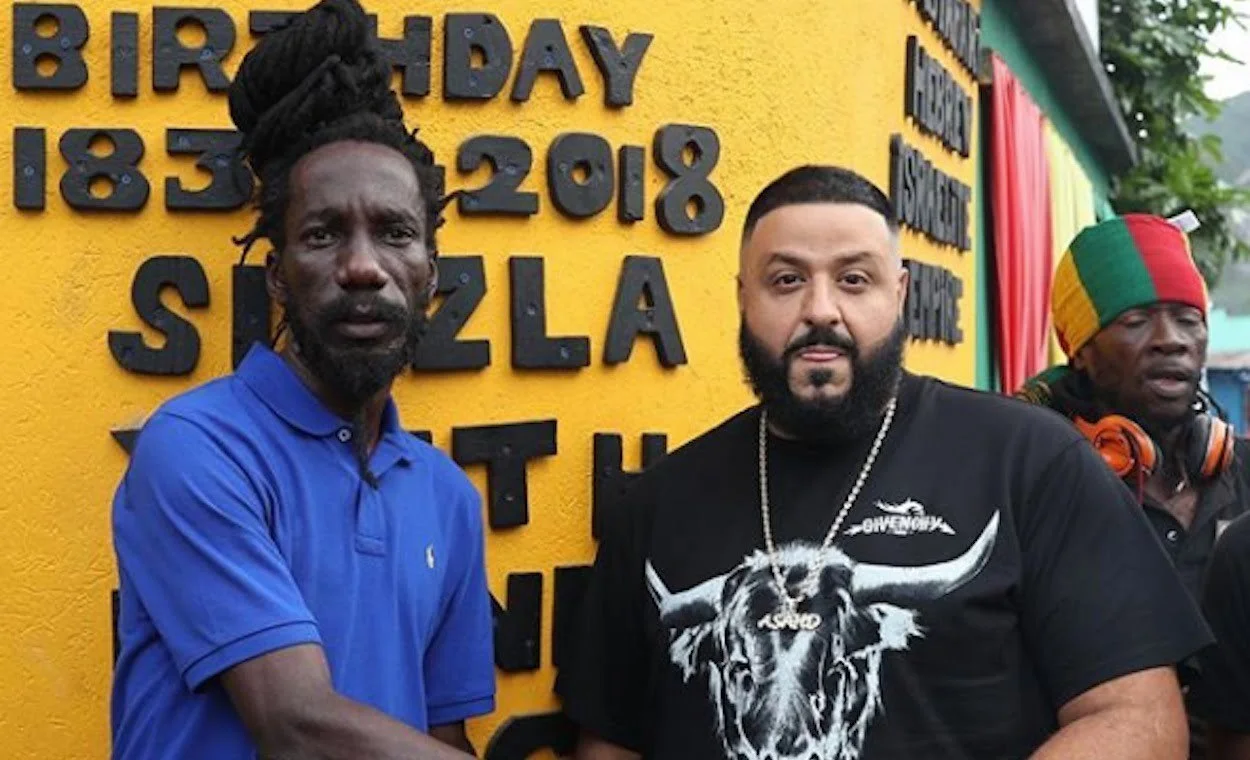 (Urban Islandz) –
Sizzla Kalonji shocked fans on Thursday morning as he shared several videos online ripping up and burning plaques he received from collaborator DJ Khaled.
While the reggae/dancehall legend has not directly stated the reason for his outburst of anger at the American whom he was once close to, he revealed in videos that he was insulted by the producer. On Thursday morning, Sizzla Kalonji moved with quiet determination as he smashed and tore up plaques showing album covers by DJ Khaled.
In one video, Sizzla is seen ripping up a plaque or large framed photo of DJ Khaled's album cover Grateful, which features his older son Asahd when he was one year old and posed for Paper magazine in 2017.
"Selassie I," Sizzla says as he rips up the cover.
In the background, another man who is videoing says, "Dadda buss him. Whole heap years Dadda buss Khaled…Whole heap a years dadda feed him."
Sizzla eventually tears up the framed photo and says, "babies are innocent," before taking the cover and erecting it on a wall, seemingly not destroying the photo. In other videos, he removes the images of the children and places them in a separate pile on the wall.
The "Solid As A Rock" artist then proceeds to smash and destroy another poster for Khaled's album Father of Asahd. The album features Sizzla on one track, "Holy Mountain," alongside Buju Banton, Sizzla, Mavado, and 070 Shake.
"Get rid of him. Him nuh rate Rasta. You need a magnifying glass fi see that. Yuh nuh rate Rasta, mi show you how we deal wid red neck," one person narrates while Sizzla rips and tears up the plaques.
---
Reader's opinions
---